Restauration of antique furniture – We preserve authenticity with devotion and diligence
For us, it is a very special moment, when antique furniture leaves the squeaking truck loading ramp to plunge into the comfort of our court. It almost feels like it knows that is in the hands of experienced restaurateurs from now on. The hardships of past centuries give way to the hope of becoming the furniture it once was. The desire to be restored to its old glory and to present its true self to the outside cracklingly charges the air as well as our joyful anticipation for the restauration of antique furniture. We do not see our court as a simple workshop in which we refurbish old furniture but rather as a source of new life in which we help antique furniture to experience a second youth. As these treasures are not tired at all. They want to excite, they want to be used and thanks to the restauration of antique furniture by using traditional handicraft, we can achieve just that. The natural patina (notches, fine irregularities, scratches, wormholes) remain as signs of the times and as a memory. Like scars, they remind us, that the past was real.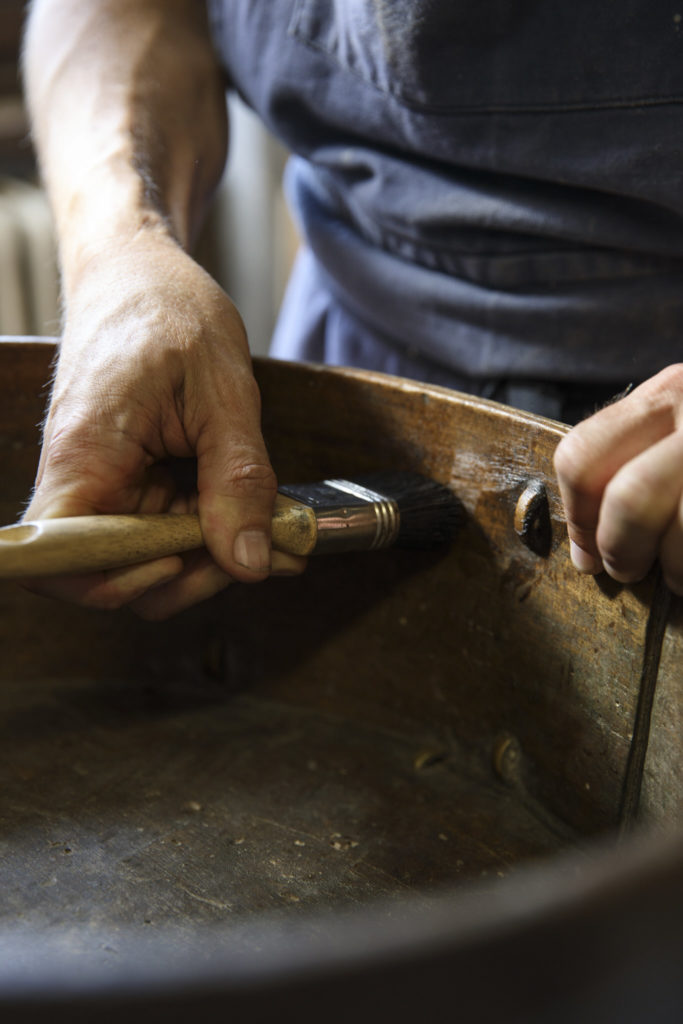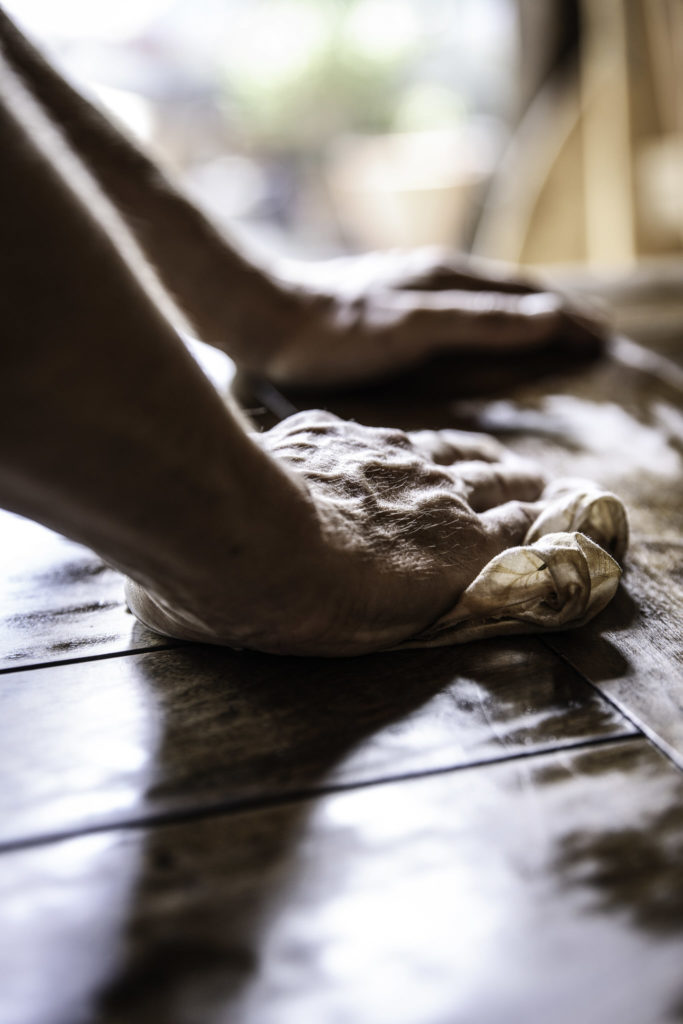 Revive the true nature of antique furniture
The restauration of antique furniture is a dying art, that is no longer used by many – especially by using traditional craftsmanship. But these old treasures request even more than just craft. Beside the knowledge of craft methods, a distinct sense for aesthetics and a nose for the soul of the furniture is essential if you want to achieve good results. For decades, as proven experts we developed a special sense for the restauration of antiques. We carefully use each tool and each adjustment is carried out with unmatched precision. We do not have the heart to ever use methods for the restauration of antique furniture, that is not aligned with tradition. Only if we fully identify with the piece of art, produced by a well-known carpenter hundreds of years ago, we can feel what his intentions were. Each artists thinks furniture in a different way. So this is what we must do as well when we renovate their works. Profound knowledge about which material was used at which time and which tools were used for the production shifts the boundaries for authentic restauration of furniture. 
Renovate antique furniture with the help of proven experts
Since Antikes Flucher was founded, we managed to establish a network full of talented specialists, that supports us for the restauration of antique furniture. Our cooperation is built on mutual trust and respect as well as on the love for antique furniture. Most of the time we renovate antique furniture in our own workshop, but sometimes very specialised know-how is necessary. Therefore we cooperate with experts of gold plating, French polish or pickling. Only the best is good enough to preserve these antique treasures.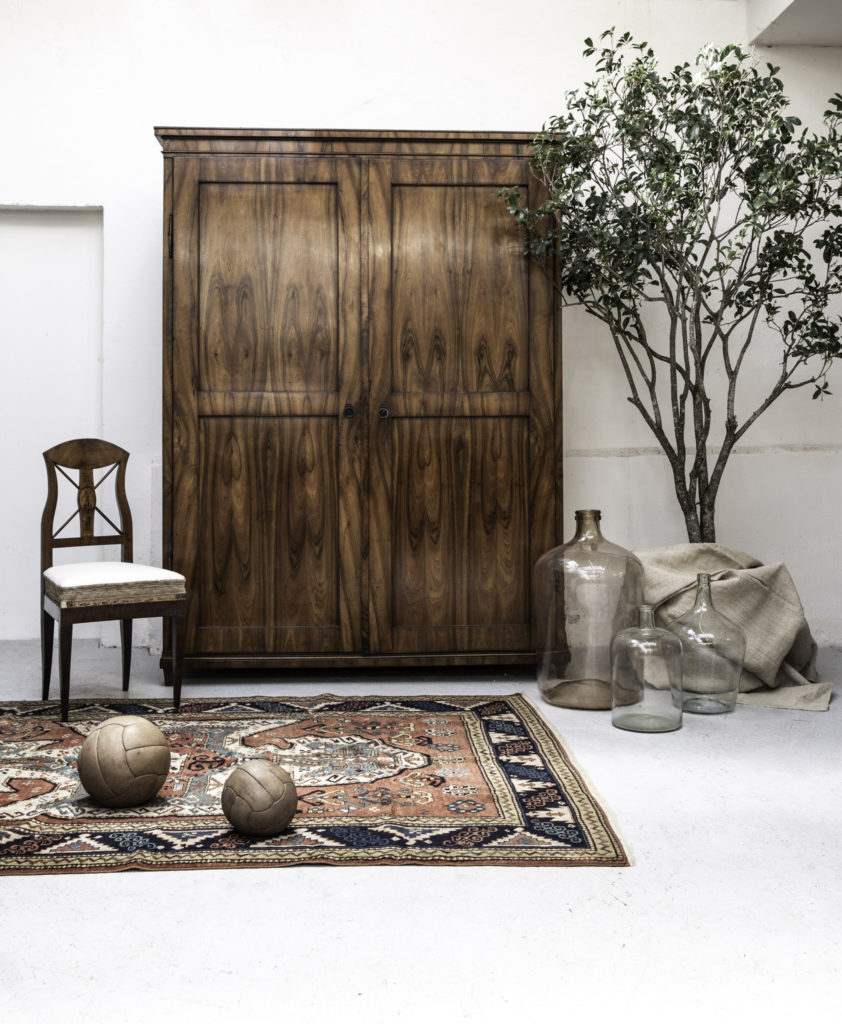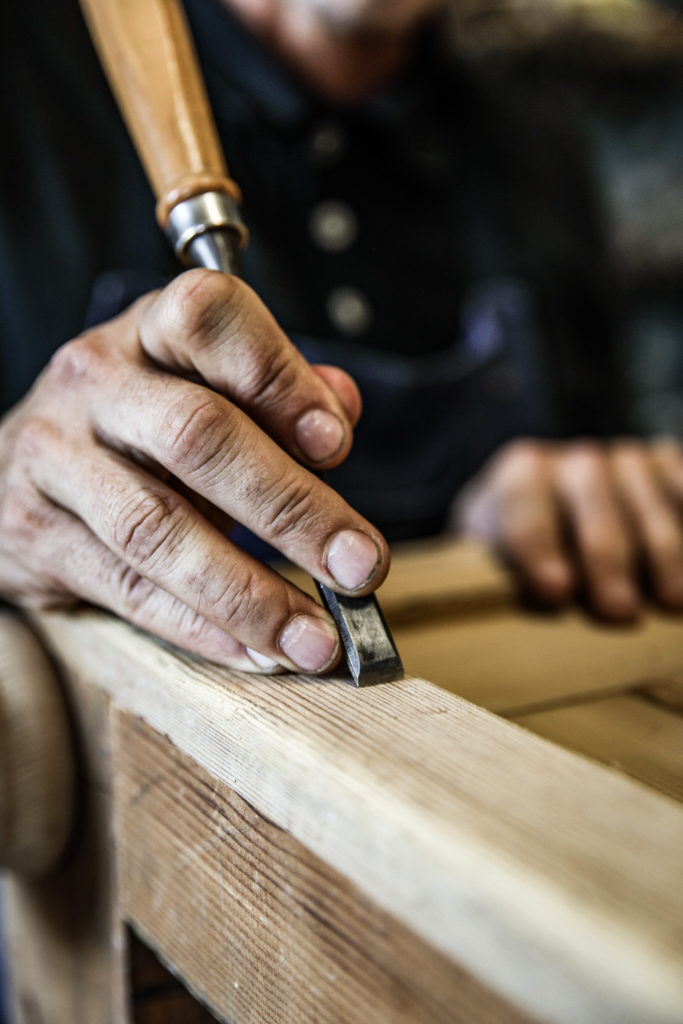 Restored furniture wants to be used
Antique treasures gracefully show signs of time. Some show more than others. Therefore the restauration of antique furniture also includes a recovery of their functionality. Rusty hinges or key plates are being refurbished and lost keys are being replaced. Shrinkage cracks in the doors or the body are being repaired with manual skills and traditional methods, veneers are being complemented and mechanisms, like the moving of drawers or doors are being optimized, to make sure, that each part of the furniture is working with ease after the renovation. Wickerwork or upholstery work on antique seating furniture are often necessary to repair worn-through seats. If a padding is necessary we use barrel core padding which is true to original of course. Regarding Biedermeier chairs, we also repair broken braids made of rattan. 
Restauration of antique furniture nearby Graz
Do you own antique treasures, which should be renovated by proven experts? Due to our profound sense for the soul of antique furniture, our long lasting experience, our knowledge of traditional craftsmanship as well as our love for diligence and details, we are always the right choice regarding the restauration of your antique furniture. Just call us, write a mail or visit us in person to talk about your dear treasures.