How the village conquered the world
Somehow, the most beautiful stories are written by life itself. Who would have thought, that a small, local restaurant suddenly arises to conquer the world? Yet, this is exactly what happened, when Ferdinand Flucher and his beloved wife ran a homey restaurant in the middle of Tilmitsch. 1986, on a mild summer's evening, when the sun was low already and covered the outdoor dining area in long shadows, an elderly man approached Ferdinand. He pointed to a wooden bench with a short nod – an antique rustic furniture of which Ferdinand no longer knew where he got it from – and smoothed his tousled hair. "This bench over there, is it for sale?" Ferdinand immediately thought this through, as he was a man who sized opportunities whenever they arose and turned them into gold. In the following months and years Ferdinand, still motivated by this sale, started a new business. Wherever he went, he looked for antique furniture to buy. With each piece he brought home, his passion and his love for antique furniture and its unique patina grew. Right after cleaning and slightly renovating his new treasures with devotion and diligence, he sold them to traders in the USA, Italy and Germany with a heavy heart. As time went by, the demand rose to a point, where Ferdinand decided to shut down his restaurant to devote his time to antique furniture.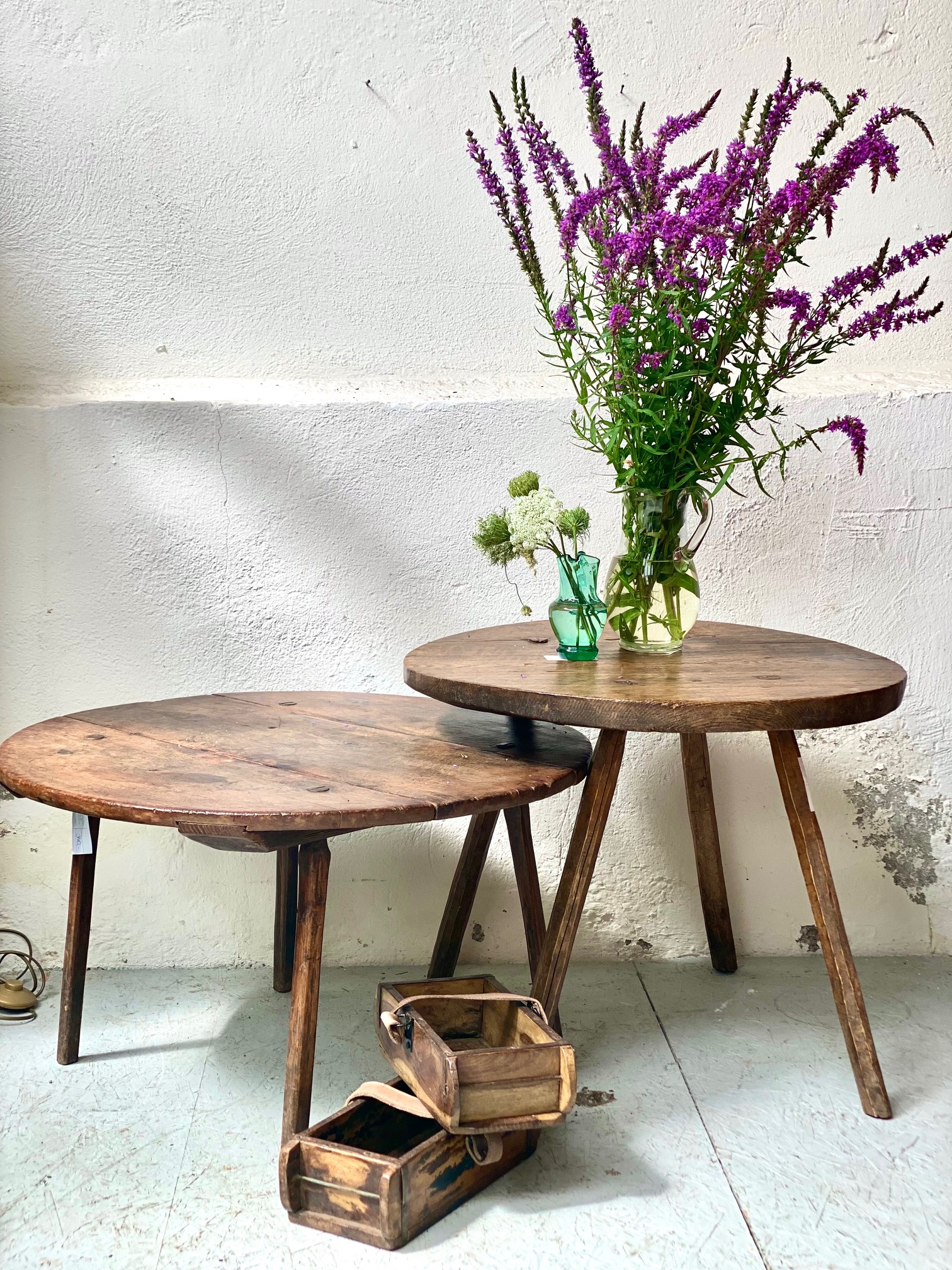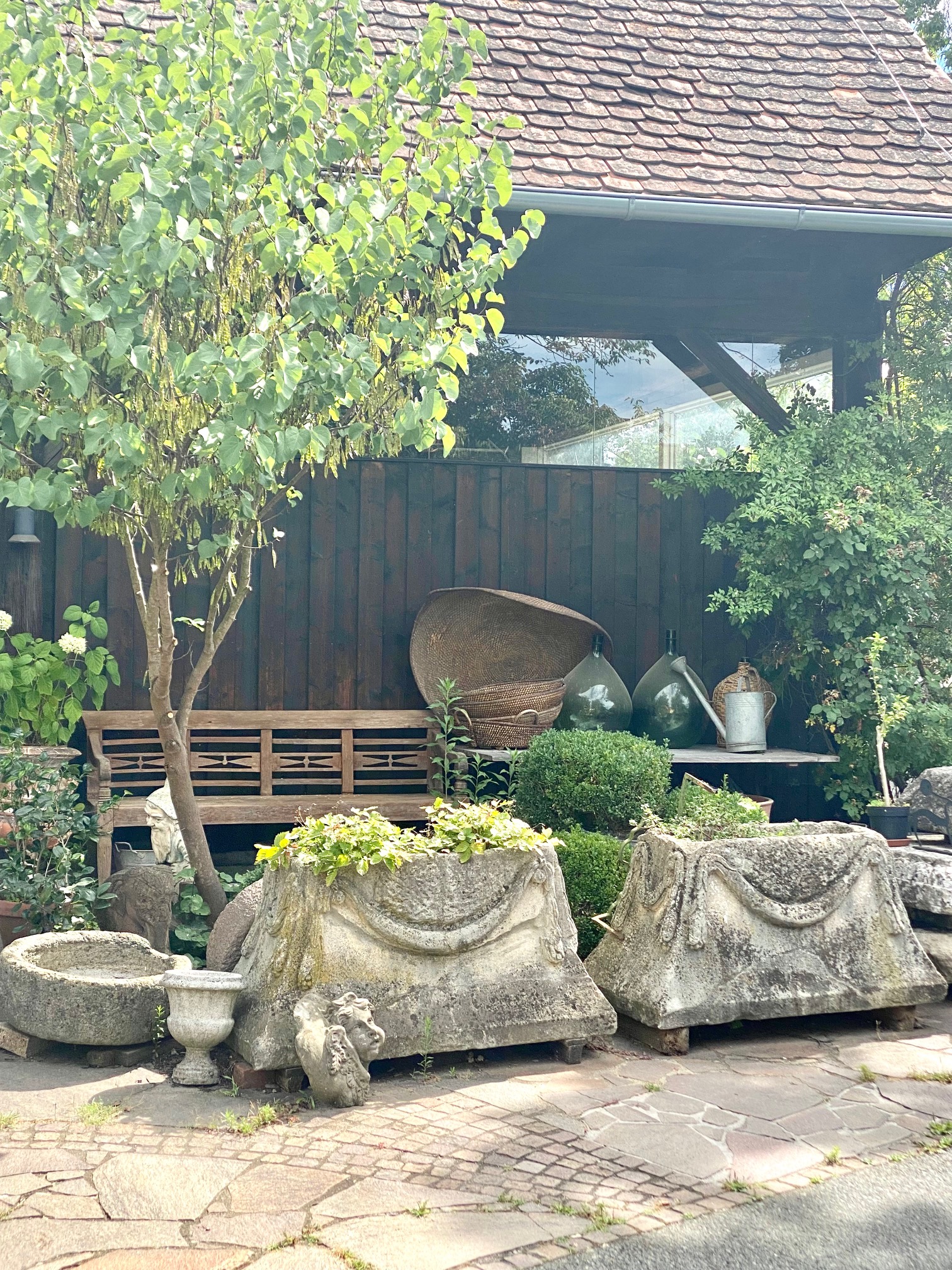 Off to new heights with ease and vigour
During this time Christina Flucher already accompanied her father regularly when he bought furniture in Europe. He soon noticed, that his daughter, gleaming from zest for life, was pleased with an extraordinary sense for antique furniture. Her gift allowed her to feel the soul of these old treasures and even the intentions of the former carpenters, who made these wonderful antiques. Furthermore her cheerful nature and kindness great benefits for the negotiations. After a short time Ferdinand understood, that the unique connection between his daughter and the antique furniture was destined to become something special. Thus he made her the head of the company and supported her with all his experience and love he could give. Immediately Christina discovered, that the world was full of furniture-lovers apart from traders and decided to make their products available for private people as well. Because of her studies in art history and her sense for interior design, something new was offered to the customers: instead of just selling single furniture, Antikes Flucher started to sell holistic interior design concepts. Therefore Christina advised customers in their homes. Furthermore the restauration of antique furniture gained even more relevance and Dražen Matić and Markus Nell arrived – both of them are excellent craftsmen and restaurateurs and share the same sense for the soul of antique furniture as Christina. Together they formed a team of marvellous furniture-lovers.
The charm of antique linen fabrics
The search for precious furntiure-treasures led Christina and her father to rural Italy on multiple occasions. There they built a constantly extending network of furniture experts over the years. When they once followed an Italian bon vinvat to a barn, just as big as a small garden shed, little did they know about the passion that would result from this trip. It was obvious that the tanned man had worked heavily for decades in the surrounding fields. Deep furrows were burned into his wrinkled skin and his walk was unhurried but stooped. But none of this managed to dampen his zest for life. Even though he rarely spoke any words, one could feel his kindness all along as well as the pleasure he had from presenting his treasures to his guests. With hands covered by calluses he loosened a chain, which was wrapped around a rusty nail and kept the wooden door in its place. When he stepped aside, holding the squeaking door, the dust of the shed was dancing in the sunrays. The moment Christina entered the tiny house, she opened her mouth because of astonishment. She felt like entering a treasure chamber instead of a barn. There was antique furniture in perfect condition, but also wonderful linen fabrics, making them even prettier. They learned, that these linen fabrics were older than one hundred years and that they all were woven by hand. Nevertheless they looked as if they were new. In this moment Christina was enchanted by the charm of antique linen fabrics.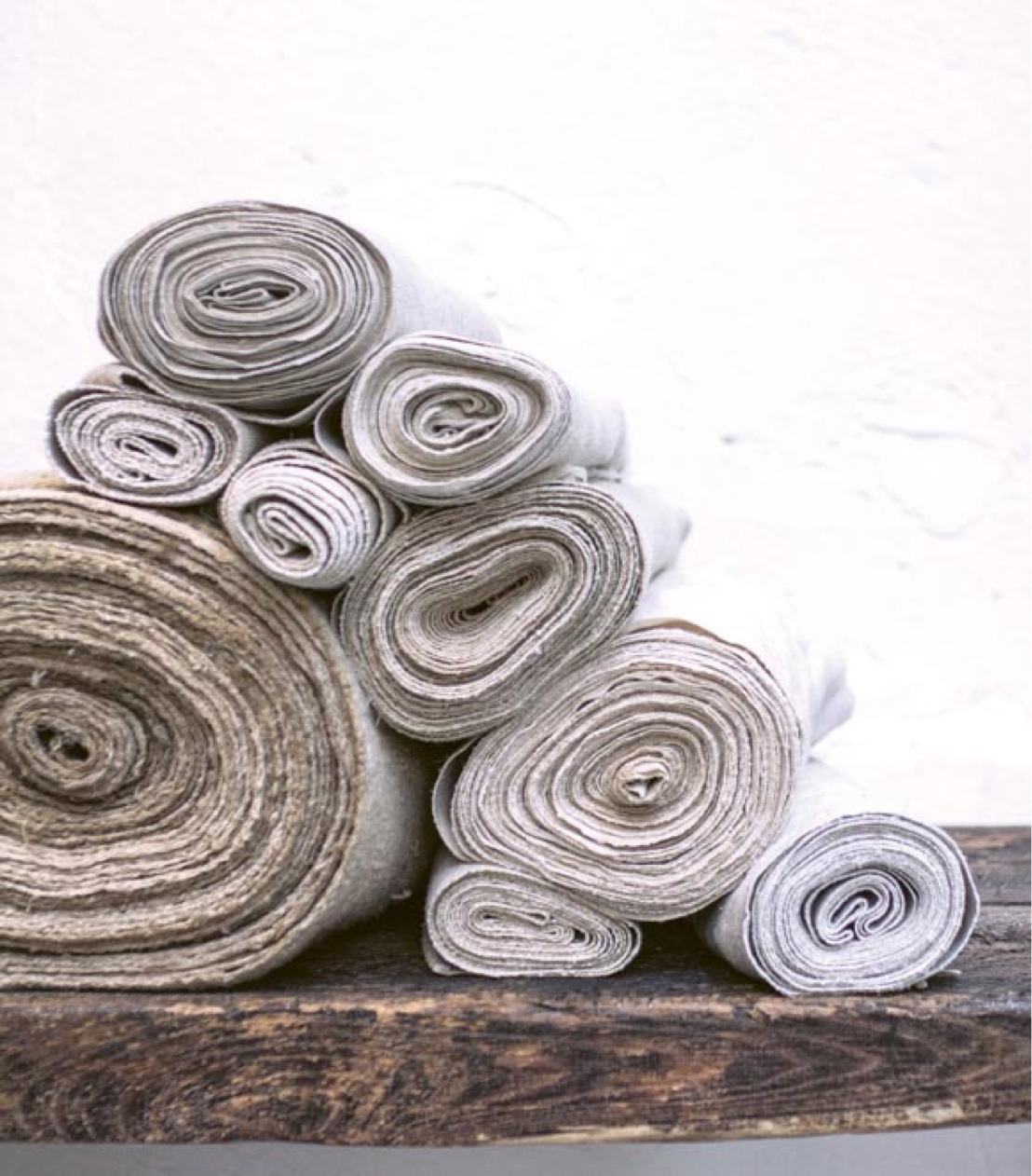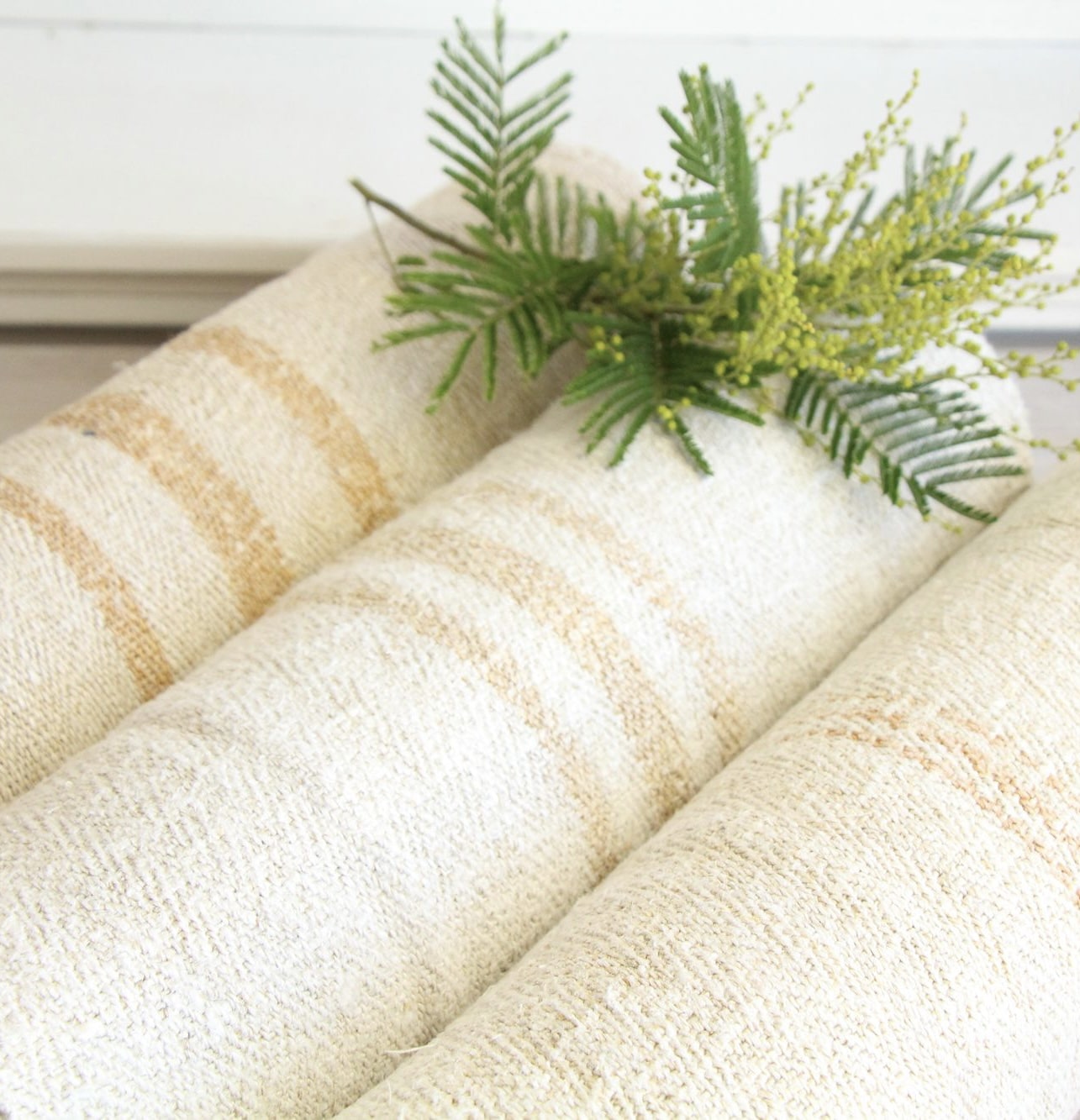 Grainsack was born
Henceforth Christina would buy antique linen fabrics wherever she would find them. Thus the shelfs and cabinets in Tilmitsch were more stuffed by the day until Ferdinand urged Christina to not just hoard the linen fabrics, but to refurbish and sell them, like they used to do it for many years with antique furniture. Christina loved the idea, so she decided to write her pen pal in America. She had the fabulous idea to start an Etsy shop and to sell linen products under the name Grainsack. The rush for the antique linen products was immense and they were sold out in a matter of days. People from around the world knew about the unique benefits of linen fabrics and they were infatuated with the precious fabrics and the sewing service, which allowed customized products too. Over time the shop became too big for Etsy and a separate Grainsack Online shop was made.
Anything goes
Since then Antikes Flucher and Grainsack moved together as brands and become a symbol for a holistic approach to interior design and living. The brands stand for aesthetics and ease and know to excite. The love for antique furniture and antique linen fabrics is fuel to our passion and helps us to infect our customers with euphoria. Now, that we have brought the world right to the village, we embark to new adventures.